Sunbeam Spare Parts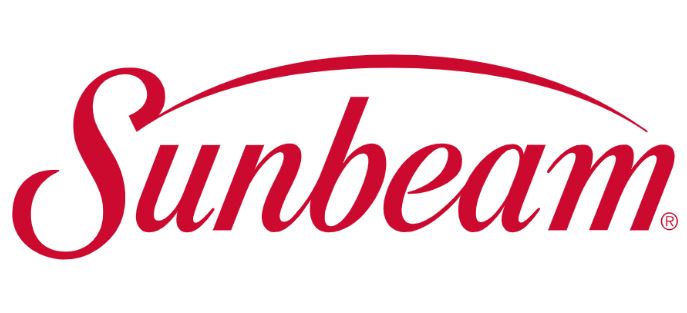 At Nationwide Spares we supply all Sunbeam Spare Parts. . You can purchase the full range of Spare Parts for your Sunbeam Kitchen Appliance. We are working at putting every part online. But if the part you need for your Sunbeam appliance is not listed here, please contact us with the model number and we'll get it put up on the website for you. We'll offer you a discount off the price for the inconvenience as well.
We stock Sunbeam Air Fryer Spare parts including trays, racks, baskets, and rotisserie forks, Sunbeam Benchtop Oven spare parts including Pizza Trays, Baking pans, switches and heating elements, Sunbeam Blender and Food processor spare parts including Bowls, Lids, Blades, Jugs, and Gaskets, Sunbeam Coffee Machine Spare parts including Filters, Descalers, Frothing Jugs, Bean hopper lids and Steam nozzles, and Sunbeam Mixer Spare parts including Beaters, dough hooks, and bowls. We also keep parts for Sunbeam Bread makers, Fry pans, Deep fryers, Coffee Grinders, Drip Coffee makers, Slow Cookers, Rice Cookers, Stock Mixers and Skillets. Whatever Sunbeam Part you need, even if it's not listed here, we can get it for you
All our Sunbeam Spare parts are only of the highest quality and Genuine Sunbeam replacement parts.
---