Hoover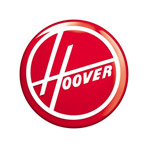 The Hoover brand in Australia has a slightly complex history, and as such spare parts for this brand can be a little confusing.
Pre 1999.

Hoover Australia manufactured Appliances in Sydney until they were bought out by packaging company, Southcorp. Southcorp kept the brand going until 1999, when they sold Hoover, Chef and Dishlex to Email Ltd. All parts that are still available for those Early Hoovers are listed as 'Soutcorp Parts' and can be found Here

1999-2004.

Email Ltd were taken over by Electrolux in 2001. Electrolux are a Swedish company and one of the largest manufacturers of appliances in the world. However, globally Electrolux do not own the Hoover Brand, and in 2006 the discontinued the use of the brand in Australia for Strategic purposes. During this period they sold Hoover badged Appliances which including Simpson Dryers and Beko front loading Washing Machines. Parts fro these machines are listed under Electrolux. Click Here.

2010 On.

The hoover brand has recently re-appeared on the Australian Market, with a range of Dishwashers, Front Load Washing Machines, and Washer Dryers. The parts for these machines are listed in this section.

---
Refine Search