Ariston Spare Parts (incl Midea and Tisira)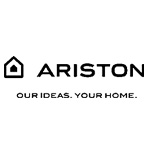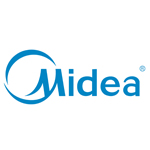 At Nationwide Spares we supply all Ariston Spare Parts. Ariston (Arisit) are the importers of Midea, and Tisira appliances and several other brands such as Sirius, Lemair, Capital BBQ's, Husky, Myaslfresco, Octopuss, Steel, and Smart. Midea are one of the worlds largest Appliance manufacturers based in China. They manufacture dishwashers for hundreds of companies do, many Midea parts will be common across a huge range of brands. (including Delonghi, HAPL, IAG, Omega and many many more). If you find the part number that you're looking for, listed as a Midea part, then you have a re-branded Midea Appliance
You can purchase the full range of Spare Parts for your Ariston Appliance, right here. All available parts are online. But if the part you need for your Ariston is not listed here, please contact us with the model number and, if the part is available be, we'll get it put up on the website for you. We'll offer you a discount off the price for the inconvenience as well.
We stock Ariston stove Spare parts including Seals, elements, thermostats and switches, washing machine spare parts including circuit boards, pumps, lids stators and inlet valves, Fridge Spare parts including Shelves and crisper bins, Air Conditioner Spare parts including filters and Remote Controls, and of course Dishwasher spare parts including pumps, hoses, cutlery baskets, rollers, seals and more.
All our Appliance Spare Parts are only of the highest quality and Genuine Ariston replacement parts unless stated otherwise.
If you need help identifying the part you require, please email us and we're only too happy to help you identify the correct parts.
We can deliver very quickly to anywhere in Australia or New Zealand.
---