Rinnai Spare Parts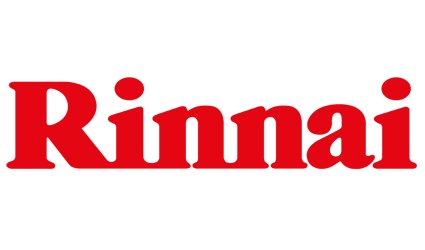 For over 50 years Australians have been enjoying the comfort, convenience and reliability of Rinnai appliances. Rinnai Australia Pty Ltd is a wholly-owned subsidiary of Rinnai Japan Corporation. In Australia, Rinnai has three world-class manufacturing facilities located in Victoria and South Australia, supported by a large national sales and distribution network.
Today Rinnai has grown to become one of Australia's leading industry suppliers and innovators for Hot Water, Heating, Cooling and Commercial equipment as well as a trusted household name synonymous with reliability and quality.

Rinnai supply hot water (electronic gas, electric, solar and heat pump technologies), heating and cooling systems for single rooms, whole of house and commercial buildings ( ducted and static gas heating, gas space heating, reverse cycle air-conditioning), renewable energy systems including heat pump, solar, geothermal and photoelectric appliances for renewable energy hot water and heating and cooling applications, gas log fires and even gas heated clothes dryers.

Rinnai Australia has built a number of iconic product brands including the famous Rinnai Infinity, Hotflo, Equinox, Brivis Wombat , Buffalo, Energysaver, APAC and a variety of Solar and commercial oriented brands, all of which have become household names in Australia.
At Nationwide Spares we supply the complete range of Rinnai Parts. You can now buy online, the full range of Spare Parts for your Rinnai Appliance.

---