Omega Spare Parts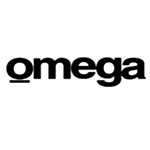 At Nationwide Spares we supply all Omega Spare Parts. You can purchase the full range of Spare Parts for your Omega. All available Omega parts are online, but if for some reason the part you need is not listed here, please contact us with the model number and, if the part is available, we'll get it put up on the website for you. We'll offer you a discount off the price for the inconvenience as well.
We stock Omega Oven, Cooktop, Microwave and Stove Spare parts including Seals, elements, thermostats and switches, Omega Rangehood spare parts including filters and motors, Omega Washing Machine and dryer Spare parts including seals, PCBs, hoses, door latches, Omega Fridge Spare parts including seals, shelves and gaskets and of course Omega Dishwasher spare parts including pumps, hoses, cutlery baskets, rollers, seals and more. We also stock parts for Omega heaters, and Ceiling Fans.
Our Omega Spare Parts are only of the highest quality and Genuine Omega replacement parts unless stated otherwise.
If you need help identifying the part you require, please email us and we're only too happy to help you identify the correct parts.
We can deliver very quickly to anywhere in Australia or New Zealand.
---