Beko Spare Parts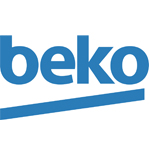 Beko are a large Manufacturer of Appliances based in Turkey. As well as marketing appliances under their own name, they also manufacture for many other brands, therefore Beko spare parts may fit numerous other brands.
At Nationwide Spares we supply all Beko Spare Parts. You can purchase the full range of Spare Parts for your Beko Appliance. We are working at putting every part online. But if the part you need for your Beko appliance is not listed here, please contact us with the model number and we'll get it put up on the website for you. We'll offer you a discount off the price for the inconvenience as well.
We stock Beko Stove Spare parts including Seals, elements, thermostats and switches, Beko washing machine spare parts including circuit boards, pumps, lids stators and inlet valves, Beko Dryer spare parts including filters,belts, and elements, Beko Fridge Spare parts including Shelves and crisper bins, and of course Beko Dishwasher spare parts including pumps, hoses, cutlery baskets, rollers, seals and more.
---